There are numerous advantages to having a Chamber Membership, and one of them is the opportunity to participate in the various Co-Labs that the Rome Floyd Chamber offers. Learn more about each Co-Lab below.
Small Business Collective (SBC)
The Small Business Collective (SBC) is dedicated to fostering the expansion and advancement of small businesses, as well as granting access to resources that enhance business success on various fronts. By participating in the SBC Co-Lab, you will gain access to innovative tools to implement in areas such as social media and marketing, technology, human resources, talent recruitment and retention, available tax credits, and other pertinent areas. This Co-Lab is an ideal fit for restaurants, retail businesses, startups, and more! The SBC Co-Lab convenes on a quarterly basis.
Governmental Affairs Committee
The Governmental Affairs Committee advocates for the interests of the Rome and Floyd business community on the local, state, and federal levels. They convene to discuss various policy matters that impact businesses, including but not limited to new legislation, local taxes, and environmental issues. Additionally, the Committee meets as necessary to address emerging concerns affecting the business community. This group meets as needed.
Education and Workforce Network
The Education and Workforce Network identifies resources to enhance the education and workforce opportunities in Rome and Floyd County for all ages, pre-K through 12 and through all levels of higher education The Education and Workforce Network works to promote collaboration among the business sector and the skills needed for the development of our future workforce. This Co-Lab meets quarterly.
Impact Nonprofit Alliance
The Impact Nonprofit Alliance serves as a tool to help Non-Profits connect with each other, connect with businesses, and learn best practices for managing and fundraising. This co-lab meets quarterly.
Minority Business Owners Initiative
The Minority Business Owners Initiative serves as a way for minority businesses to connect and discuss issues and opportunities specific to the group, to create opportunities for further education and growth, and support the endeavors of minority groups. This Co-Lab meets quarterly.
Young Professionals of Rome
Young Professionals of Rome provides social networking opportunities and skills development through connections to local young professionals and entrepreneurs. Young Professionals of Rome, or YP Rome, offers resources for community involvement, whether within the Rome Floyd Chamber or within the many businesses and organizations already serving our vibrant community. You must submit an application to become involved in YP and pay a small additional membership fee.
Greater Rome Existing Industries Association (GREIA)
This group is for leaders of the existing industries of Rome and Floyd County. GREIA fosters growth, excellence, and expansion by addressing topics specifically related to manufacturers' priorities.
Ambassadors are a voluntary position at the chamber of commerce and play an essential role in member communication and retention. Each Ambassador is charged with conveying member needs, questions and concerns to Chamber staff. You must submit an application and be accepted into the Ambassador Program. Ambassador Applications are taken once a year.
Leadership Rome Alumni Association
The Leadership Rome Alumni Association is a group for paying graduates of the Rome Floyd Chamber's Leadership Rome program. This group helps to support the Leadership Rome Program and the Emerge Program (High School Leadership Rome).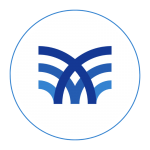 If you have questions about any of these Co-Labs, please reach out to the chamber staff at 706-291-7663.