What is Elevate?
Elevate is a Total Resource Campaign, and it is an eight-week volunteer-driven effort to create marketing and strategic partnerships with members. The Rome Floyd Chamber is committed to partnering with your company so that you can reach your target market and fulfill your marketing goals.
Are you looking for ways to
your business in Rome & Floyd County?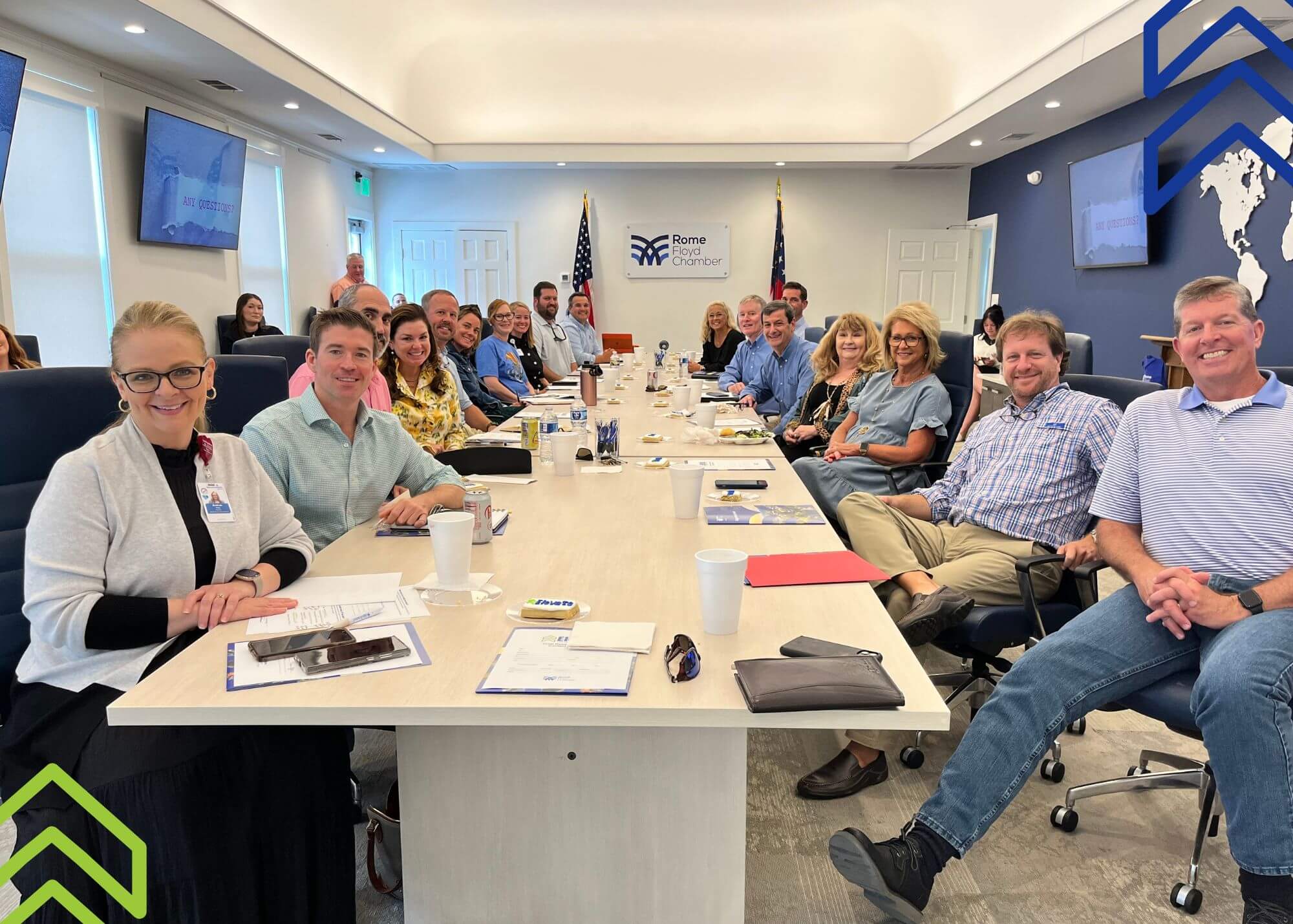 Announcement:
"As part of the regional business community, I believe in the mission of the Rome Floyd Chamber and the avenues which they seek to grow not only our regional business environment but also each individual business," says Tony Ferguson, Regional Director of Georgia Power.
The Rome Floyd Chamber is preparing to launch its first Total Resource Campaign, Elevate, with Ferguson serving as the TRC chair.
In explaining a Total Resource Campaign, or TRC, Pam Powers-Smith says, "Through this endeavor, businesses will find increased opportunities to gain exposure among Chamber membership and stakeholders. Additionally, they will experience a greater return on investment by securing higher-profile visibility in the community through Chamber programs and initiatives."
The TRC will provide businesses, both large and small, with opportunities to reach diversified customer groups and grow their businesses. Member businesses will see a return on their investment and will be able to determine which options best suit their business needs.
JJ Johnson, Rome Floyd Chamber Board Chair says, "It's important to understand the mission of companies and their actions to meet their target markets. We hope that all businesses – especially smaller businesses – will see the TRC as a way to get involved in the chamber programs with which they feel most connected."
TRC volunteers will be contacting local business leaders about marketing opportunities that best match their needs in the coming weeks, which begins on September 6, 2023.
"We look forward to working together for the betterment of our local business community," says Ferguson.
Countdown to Opening Session:
Elevate Volunteer Leaders:
Tony Ferguson
Elevate Chair
Georgia Power
Matt Sawhill
Elevate Vice-Chair
The UPS Store
Bill Temple
Elevate Vice-Chair
Toles Temple & Wright, Inc.
Shane Walley
Elevate Vice-Chair
Synovus Bank
Eric Waters
Elevate Vice-Chair
Free Clinic of Rome