A community cannot grow without good and progressive leadership. Leaders from all segments of the community must work together to develop plans for their future.
Recognizing the need for developing leaders for the community, the Rome Floyd Chamber established the Leadership Rome (LR) and High School Leadership Rome (HSLR) Programs. The purpose of these programs is to understand what a leader is, create an awareness of issues facing our community, and discuss how leaders should deal with these issues.
Each class is given the opportunity to get to know each other and at the same time explore different areas/sectors of Rome and Floyd County. Each month's session is conducted by outstanding authorities on the topic of the day.
The classes chosen are diverse in all aspects of life. Through the interaction of this diverse group, participants will learn about the ideas and interests of those from differing backgrounds. The deeper understanding of people throughout the community, and the knowledge that participants will gain about the problems facing the Greater Rome Area will equip graduates of LR and HSLR to take more active leadership roles in the affairs of Rome and Floyd County.
Lifetime friendships will be formed among members of each class, and the experience is one that will not be soon forgotten!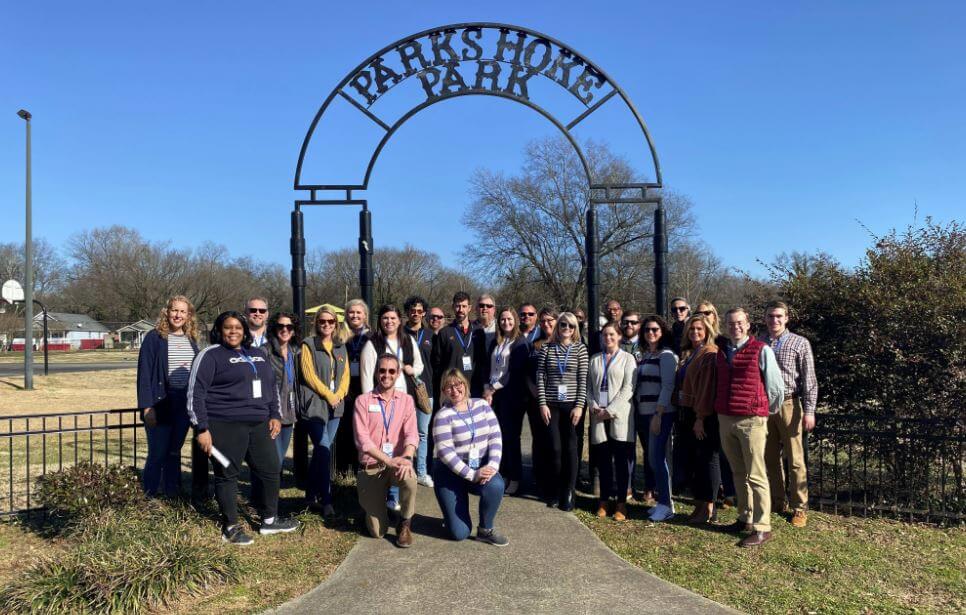 Ready to find out more about our Leadership Programs?
Reach out to a Rome Floyd Chamber Staff Member to learn more about LR & HSLR.